2 tags
Shazam benefits from the #london2012 →
3 tags
3 tags
The Great Escape Bands Part 3
The Naturals These sonic beasts, the Naturals are from Bristol they are a guitar band who make electric music sounding. Coming on like one part Ride, one part Cabaret Voltaire. They recently supported a Julio Bashmore DJ set at the Nest in Dalston. Jinja Safari - simply put indie rock meets meets afrobeat/tropical stylings whose sound could easily fill a stadium in the future with the wind...
3 tags
The Great Escape Bands - Part 2
This is part two of our new band highlights from the Great Escape festival. Shabazz Palaces - the Sub Pop signing have a great raw feel of early New York Todd Terry produced rap such as T La Rock mixed with contemporary lo-fi bass production. They are taking rap back to the power of the rhyme,  the group also features 'Butterfly' from ace rap crew Digable Planets, who also spawned King Britt. ...
1 tag
5 tags
The Great Escape Bands - Part 1
I had a great time at the Great Escape festival and conference last week.   I sat on a panel discussing the future of second screening, connected TV's and how the music industry can take advantage. Overall the conference was very positive, attendees are working though the  challenges of convergence and an attention deficit audience to the music industry. Ben On top of Grimes, Friends,...
1 tag
@ben_bleet at @SensoriaFest on tomorrow
Ben Bleet our Founding Director is speaking at Sensoria, festival of film and music tomorrow discussing developments in music and branding in 2012. Taking one step up from the baby football table in a creative space, Sensoria's event space the Electric Works has the only helter skelter in a UK office. Links http://2012.sensoria.org.uk/category/programme/pro/
1 tag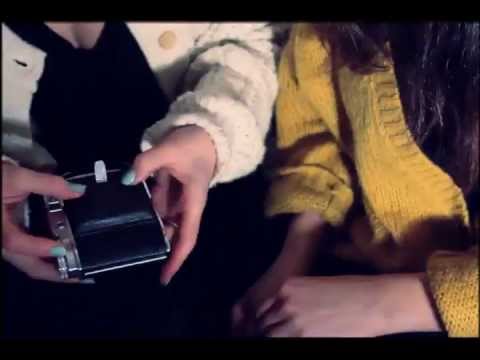 4 tags
6 tags
Laurel Collective start residency tonight...
The curators of In The Woods festival and all round raw talent Laurel Collective start their residency at the Electricity Showrooms in Shoreditch tonight. Fans of doing thing a little differently the stage is 'in the round',  it's a 4 weekly run so there is no excuse to miss this inventive band who take on what LCD Soundsystem and Friendly Fires started.  Here is the video to...
4 tags
Watch
Andrew Weatherall Remixes Clock Opera, it's sounding good.
3 tags
5 tags
Stream 'Portico Quartet' →
Check out the incredibly Portico Quartet's new album, released last week 'Portico Quartet' is another divergence from the always impossible to predict group. Sitting somewhere between free jazz and modern electronic, the album fuses a sense of composition borrowed from Steve Reich with the bloody minded forward thinking of labels such as Hyperdub.
4 tags
Watch
Here's the raw field recording that seams used for Hung Markets and the original. He recorded it using his phone, in Berlin, summer 2010,  he is a talented fellow and live he will blow you away.
7 tags
Watch
Disclosure 'Tenderly'  I love this, Nick Grimshaw is behind it and with Alt - J and Friends getting support from Huw Stephens and Fearne Cotton respectively. M83 using his Billboard US top 10 success last year and Anna Calvi on the playlist the indies are working their magic nicely.   See the Radio 1 playlist here and get a free Disclosure EP here
2 tags
Tip for 2012 - Kindness
In 2009 Moshi Moshi approached Kindness to release a single (his minimalist version of the Replacements' Swingin' Party, backed with the breezy funk track Gee Up.  Now signed to Polydor/Universal this single Cyan was released in October 2011 and Gee Up gets re-released with the album in March.  It's got recognisable reference points — the leftfield disco of Walter Gibbons, the cosmopolitan...
2 tags
Tip for 2012 - Django Django
Django Django  have been honing their art for over 2 years,  this stop frame video to the single 'Default' is a collaboration between the band and Director Dan Brereton. The debut album is released on 30th January.
3 tags
Tip for 2012 - Alt-J
∆ is the symbol you get from hitting alt & j on a keyboard. Alt-j are too fresh for the tips for 2012, they have been receiving daytime support from Radio by Fern Cotton and Jo Whiley following support from Huw Stephen's. They are deep thinking art students from Leeds who produce pop with a post punk underbelly, a unique sound.  Now signed to Infectious Records the label that brought...
5 tags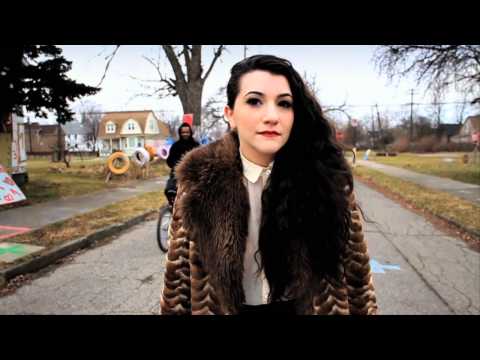 4 tags
2 tags
6 tags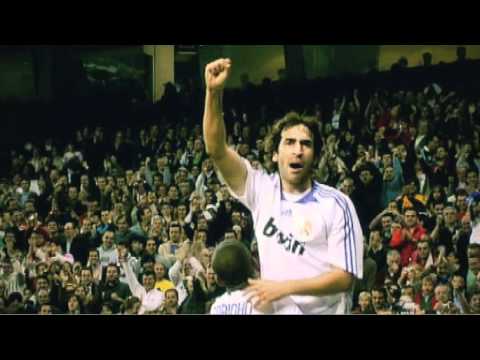 Our favourites @afriendszone are top of the... →
8 tags
3 tags
We love this - a new T-Shirt design EVERY day -... →
Made In The Now - daily social commentary you can wear.
6 tags
An Independent article we assisted with... →
6 tags
17 tags
BBC Sound of 2012 is out
The BBC sound of 2012 was out on Monday, Alex Winston, Totally Enormous Extinct Dinosaurs, Kindness, Theme Park, Alt J and The Milk didn't make it in but hey! they can't fit everyone in. Cool hip hop and r&b, soul/rock and cool pop is the name of the game. We have linked to each artists Google search to keep the info relevant, you find their social networks from there. A$AP...
2 tags
4 tags
4 tags
A Tribute to a Tribe Called Quest
2 tags
Redlight
Redlight has been building his profile for the last few years, with support from Annie Mac on Radio 1, 1xtra and a hectic DJ tour.  He has just been rewarded with a playlist on Kiss FM for Get Out Of My Head 10 weeks upfront of the release. 
5 tags
6 tags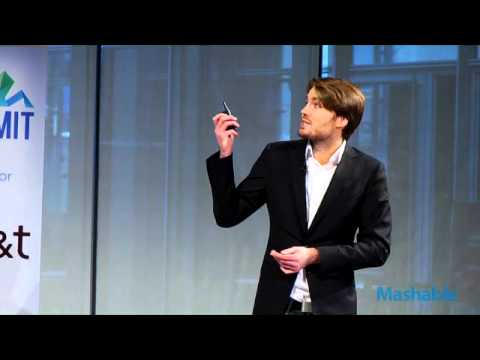 2 tags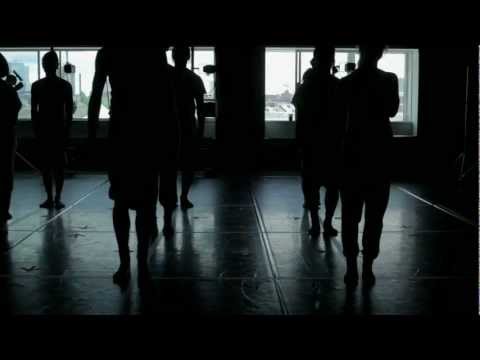 3 tags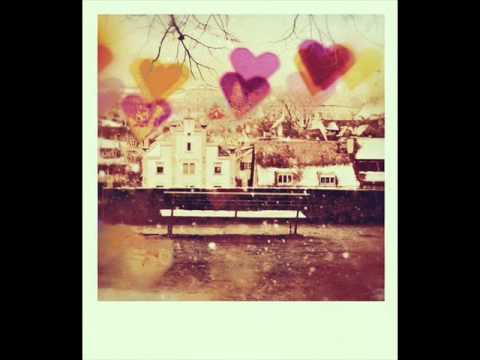 Intimacy - Trends for 2011
The concept of brand intimacy is not new but it is more important than ever, brands need to get intimate with current and future consumers by permeating their passions such as music and gaining their permission to connect again and again. We all need intimacy but what exactly is intimacy? It is an enduring behavioural interdependence, repeated interactions, and emotional attachment and need...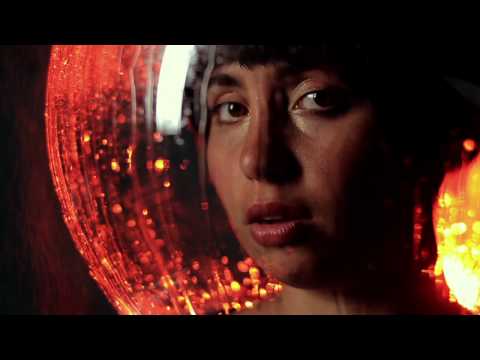 3 tags
Alex Winston
Sounds like:  Bette Midler,  Marina & The Diamonds Genre: Pop, Soul These press quotes give you a clue to the magnificent sounds Alex produces. "If Clare Maguire is the new UK singer-songwriter most likely to do a Florence/Ellie over the next year or so, as we predicted in 2009, then we'd like to make a similar claim for Alex Winston as America's bright hope" The...
4 tags
Hundreds
Sounds like: Fever Ray, Carole King, Royksopp and Bjork Genre:  Folk, Electronica, Techno The Hundreds music melds Electronic and Folk roots with true German passion and efficency.  It's wonderfully original and grows with every encounter, with every collision and contradiction.  The album has been produced with a depth, attention, detail and elegance rarely matched in the musical sphere, put...
Mount Kimbie
Sounds like:  Bjork, James Blake and Psapp  Genre: Dubstep  Background: Mount Kimbie have toured with James Blake et al, they combine ethereal cinematic tones with Dubstep production, creating glorious lush ambient sound scapes in the process. These tracks are taken from the Crooks & Lovers album released in 2010.  Next London show:  28th April at Heaven Mount Kimbie - Field (from...